Skip to content
TEAM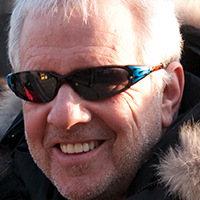 Lewis Chesler
Lewis Chesler, a native of Cleveland, graduated from Amherst College with high honours in cultural history. Following college, he served in the US Peace Corps and in the Merchant Marine. In the mid-70's, he became artistic director of the Long Beach Performing Arts Centre. He produced a series of plays featuring major talent, before beginning his television career by producing a seminal dramatic cable television series for HBO. He brought together key creatives, including Academy Award-nominated writers and actors, and internationally prominent directors. Chesler later joined MGM TV as a producer, where he developed and produced movies and series for the major broadcast and cable networks. In the early 1980's, Chesler was one of the founders of First Choice Canadian Communications (now The Movie Network) and a founding partner in the post-production facility Magnetic North. He is also the founder of The Los Angeles' Museum of Contemporary Art and has been appointed to the Advisory Board for the Sonoma Valley Film Festival and the Dubrovnik International Film Festival.
David Perlmutter
David Perlmutter has been an important entertainment figure since 1971, when he established Quadrant Films to produce Canadian theatrical films. By 1988, David had produced or packaged more than $200 million of film and television production. Perlmutter's films during this period included the undersea adventure The Neptune Factor, released by Twentieth Century Fox, and the first feature films to star Second City alumni John Candy and Dan Aykroyd. In 1988, David co-founded Cinexus Capital Corporation, which acquired Panavision Canada, the largest film equipment supplier in Canada. As part of Cinexus, David became involved in theatrical distribution through a joint venture with Famous Players, the Canadian theatrical subsidiary of Paramount. David has created an impressive range of innovative financing structures, deftly combining benefits available to Canadian producers with international benefits, pre-sales, and banking sources.
Wayne Arron
Wayne Arron has been a film and television producer for more than twenty-five years. He produced many award winning movies and TV shows including SPIRIT RIDER, a movie for CBC, PBS and the BBC; OWL/TV, a children's television series (CBC, CTV, PBS, SHOWTIME, THAMES TELEVISION); EXPOSURE, a half-hour drama (CBC); LIES, a one-hour television documentary Christmas Special (CBC); and RAOUL WALLENBERG: BURIED ALIVE, a feature theatrical documentary (CBC, PBS, BBC, German TV).
Wayne worked for eleven years as Producer, Executive In Charge of Production and Senior Development Supervisor for OWL Television, a highly respected children's and family movie and television production company. He was responsible for all aspects of the development, financing and production of movies and television programs.
His feature documentary, RAOUL WALLENBERG: BURIED ALIVE, won several awards, including a Genie for Best Theatrical Documentary, and a Certificate of Special Merit from the Academy of Motion Picture Arts and Sciences, Oscar Awards. The movie was also shown by Special Invitation at The White House, Washington, D.C.
Wayne developed and taught a course in production management in the Department of Radio and Television Arts, Ryerson University.
He worked extensively as a Production Accountant, and as a Risk Manager for the Motion Picture Bond Company (completion guarantor).
Wayne is currently Vice-President, Finance at Chesler/Perlmutter Productions, a movie/tv production company with a twenty year history.
Wayne Arron is listed in the Canadian Who's Who and in the Dictionary of International Biography.
Wayne has a B.A. and M.A. from the University of Toronto.
©2023. Chesler Perlmutter Productions Inc. All Rights Reserved.